DEDICATED TO PROTECTING YOUR LEGAL RIGHTS
Expert Criminal Defense in Federal Courts
Federal Crimes Defense Attorney
Federal crimes are defined as those that take place on federal property or are violations of laws passed by Congress. Federal criminal defense is provided for crimes involving infractions of the U.S. Constitution, interstate commerce crimes, offenses that cross state lines, and other offenses specified by federal law. Federal crimes are prosecuted by the U.S. Attorney's Office and investigated by powerful agencies of the United States Government such as the Federal Bureau of Investigation, the Drug Enforcement Agency, the Internal Revenue Service, the Federal Drug Administration, and the Bureau of Alcohol, Tobacco, and Firearms. Punishment for federal crimes is usually more severe than it is for state crimes with many federal offenses carrying a mandatory five to ten-year prison sentence.
Some crimes prosecuted in Federal Court include:
ATF Violation
Aggravated Assault
Armed Robbery
Arson
Bank Robbery
Bribery
Certain White Collar Crimes
Child Pornography
Criminal Appeals
Employee Embezzlement
Espionage
Federal Drug Crimes
Federal Weapons Charges
Felonies & Misdemeanors
Forfeiture Proceedings
Homicide
Interstate Crimes
Kidnapping
Mail Fraud
Manslaughter
Medicare & Medicaid Fraud
Mortgage Fraud
Murder
RICO Violations
Tax Fraud & Evasion
Terrorism
Treason
Violent Crimes
The Federal Criminal System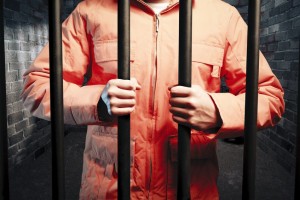 The federal criminal system differs from the state system, as Federal criminal practice rules are far more complex and rigid. Important federal criminal practice concepts, such as Rule 35 sentence reduction, relevant conduct, safety valves, and crack/powder disparity are crucial to a competent federal defense, but these notions do not exist in state practice. Federal sentencing guidelines play a vital role in the practice of federal criminal defense. An intimate knowledge of the federal sentencing guidelines is crucial to a legal defense of crimes in Federal Court. Since Federal judges lack the sentencing discretion that Florida state judges have, the guidelines affect every aspect of plea discussions and trial preparation. A thorough understanding of all Federal Criminal Practice aspects is essential for any criminal defense attorney to have success in federal court.

It's your freedom, your family, your finances!
A federal criminal conviction can take all of this away. The overwhelming and often unfair advantage the U.S. Government has in criminal prosecutions and investigations can be overcome only with an experienced attorney who understand how the Government operates, conducts investigations, and builds its case. You will need every strategic, legal, and factual advantage available to you to protect your livelihood. South Florida Criminal Defense Attorney Jonathan S. Friedman has been representing clients in Federal Court for more than 20 years. Mr. Friedman is a Board Certified Criminal Trial Expert, who is skilled and knowledgeable in the federal legal process. Whether you are under criminal investigation by the United States government or have already been charged with committing a federal crime, you need an experienced Federal Criminal Defense Attorney on your side. Do not make the mistake of hiring an inexperienced attorney who has no federal court experience to defend you against federal crime charges. Contact The Law Office of Jonathan S. Friedman, P.A. today to discuss your rights and legal options.
Click here to receive a no-cost, no-obligation consultation on your criminal legal matter.
Click here for location and directions to our Law Office conveniently located in Ft. Lauderdale.