JONATHAN S. FRIEDMAN, ESQ.
Protecting Your Legal Rights in South Florida For Over 20 Years
Learn More
Click here to receive a no-cost, no-obligation consultation on your criminal legal matter.
Click here for location and directions to our Law Office conveniently located in Ft. Lauderdale.
Fort Lauderdale Criminal Attorney: Jonathan S. Friedman
We are delighted that you are visiting our website to learn more about The Law Office of Jonathan S. Friedman, P.A. If you are seeking legal representation for criminal charges, you've come to the right place. Our Firm strives to serve every client with unwavering dedication and compassion. Jonathan S. Friedman has earned a reputation throughout the South Florida legal community as being a trusted criminal defense attorney. He values integrity, and is committed to the highest ethical and professional standards. We focus on serving each client individually, listening to their concerns, and understanding their legal needs, wants and expectations.
The fundamental duty of a criminal defense lawyer is to zealously represent his client within the bounds of the law. Our obligation is to discredit a witness, a fact, an assertion, evidence, whatever is presented against our client. We will present any viable defense, regardless of our personal feelings about its true merit. Our function is to use whatever tools are available under the law to obtain an acquittal, dismissal or the best possible outcome, whether based upon fact or law. Our  job is not to judge, or impose our sensibilities or morality, but to defend. – Jonathan S. Friedman, Esq.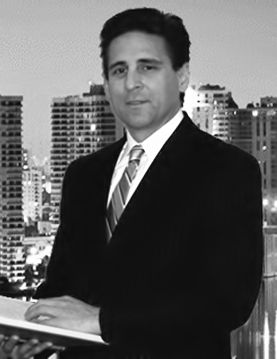 ENDORSEMENTS FROM THE FORT LAUDERDALE LEGAL COMMUNITY
Jonathan Friedman is one of the most knowledgeable and compassionate lawyers I have ever had the pleasure of dealing with. He is selfless and is always willing to help anyone in need. A true pleasure to know.
Alan Siegel
I have known Johnathan since I was a prosecutor. I have sat co-counsel with him in trial and he is nothing short of excellent. He has tried and won large cases against the United States government. I am proud to call him a friend and mentor.
John Richardson
Friedman is a highly qualified, experienced and conscientious professional, who goes the extra mile for his clients. I highly recommend him for the quality of his work and his superior ethical standards.
Edward Chandler
Jonathan is not only an excellent attorney, he is an amazing person. He is honest and fair, all while maintaining a balance of being tough as nails. If you are considering an attorney you will always be making the right decision by hiring Jonathan Friedman!
Richard Ansara
Mr. Friedman was very assertive, and caring to my situation and feelings. He definitely showed compassion to my overall emotions. He definitely put my mind at ease.
Dennis
Jonathan Friedman represented me in getting my license reinstated. He was always available to answer questions and work through a new and tedious system.
Tami
I was referred to Mr. Friedman by a colleague. Thank goodness I was. He worked on my case thoroughly and was able to get the best outcome on my behalf. I definitely recommend him!
Anonymous
The Law Office of Jonathan S. Friedman, P.A.
1 East Broward Blvd. Suite 925
Wells Fargo Tower
Ft. Lauderdale, FL 33301
(954) 713-2820