ADVOCACY. TENACITY. EFFICIENCY.
Criminal Defense for Theft, Robbery, Burglary & Fraud Cases
Theft Crimes Criminal Defense Attorney
Theft refers to dishonestly taking another person's property, appropriating property fraudulently with the intention to keep it, or obtaining property under false pretenses. Each type of theft crime has distinct penalties. Some theft crimes are federal offenses, and will be tried in the federal court system. The degree of penalty is directly proportionate to the severity of the offense. The value of the stolen property factors into sentencing. Theft cases can be classified as misdemeanors or felonies, and carry expensive fines, jail/prison time, restitution and community service. Repeated transgressions may be treated as a felony with prison terms of one to three years.
Theft is a broad legal category and The Law Office of Jonathan S. Friedman, P.A. has experience defending all types of theft offense cases, including the following:
Auto Theft
Burglary
Credit Card Offenses
Embezzlement
Forgery
Fraud
Identity Theft
Larceny
Money Laundering
Receiving Stolen Property
Robbery
Shoplifting
Charged with Theft in Broward, Miami-Dade or Palm Beach?
The intention to steal must be proved beyond a reasonable doubt to prove theft.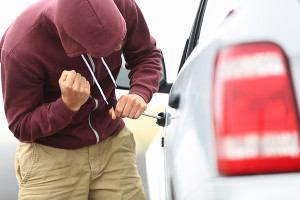 In some occurrences, a person might be detained for theft although there was no intention to perpetrate a crime. If the arresting police officer believes there are reasonable grounds, you could be arrested despite your intention. Hiring a skilled and knowledgeable criminal defense attorney as soon as possible can aid you in understanding your rights and allowing your attorney to prepare an adequate defense.
If you have been arrested and charged with any theft offense, the repercussions if convicted are severe. Facing criminal charges without a qualified criminal defense attorney can be a mistake you regret for the rest of your life. It is critical that you have a criminal defense lawyer with expertise, skill and powerful abilities in the courtroom. The ability of your defense lawyer is imperative in any criminal charge, and you can rest assured that you will be well-represented by The Law Office of Jonathan S. Friedman, P.A. for your Theft charges in South Florida.
Click here to receive a no-cost, no-obligation consultation on your criminal legal matter.
Click here for location and directions to our Law Office conveniently located in Ft. Lauderdale.