EXPERIENCE. COMPASSION. PROVEN RESULTS.
Facing Drug Charges in Broward, Palm Beach or Miami-Dade?
Drug Crimes Attorney in Broward, Palm Beach, and Miami-Dade
If you have been charged with any type of drug/narcotics offense, you should be very concerned about your future. The State of Florida can be very tough on drug-related offenses, even for individuals who have had no previous convictions or arrests. Florida's state legislature has revised the state drug laws to include harsher penalties for those convicted of a range of narcotics offenses. However, being arrested and charged with a crime does not automatically mean you will be found guilty. It could greatly improve your chances of success if you speak with an experienced and aggressive South Florida Drug Crime Defense Lawyer.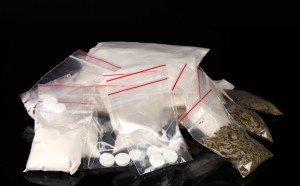 The Law Office of Jonathan S. Friedman, P.A has successfully handled many drug offense cases. We could be able to effectively defend YOU and uphold YOUR rights in a Drug Crime arrest. Florida has tough drug laws. Drug charges often involve distribution, possession, trafficking, manufacturing or other similar types of offenses. Some offenses carry mandatory minimum sentences. A prior conviction of a state or federal crime on your record usually leads to heavier penalties if you are convicted. Conviction of a serious drug crime typically involves jail or prison time, large fines, community service, probation, driving license suspension, and court ordered drug counseling and treatment, and the potential of property forfeiture.
Legal Representation for South Florida Drug Offenses
No matter the severity of your charges, you deserve to have a skilled and experienced Criminal Defense Law Firm on your side. Jonathan S. Friedman will fight to ensure that your constitutional rights are protected. We have the knowledge and drive necessary to increase your odds of a positive outcome in your drug crime case. Mr. Friedman has successfully represented clients in drug crimes cases involving (but not limited to):
Cocaine
Heroine
Marijuana
Crack
Ecstasy & Club Drugs
LSD
Meth

Possession

Possession with Intent

Drug Trafficking

Manufacturing & Cultivation

Illegal Possession of Prescription Drugs
Click here to receive a no-cost, no-obligation consultation on your criminal legal matter.
Click here for location and directions to our Law Office conveniently located in Ft. Lauderdale.