PROTECTING YOUR RIGHTS FOR OVER 20 YEARS
Legal Representation at Bond Hearings
Bond Hearing Attorney in Broward, Palm Beach, and Miami-Dade
When a person is arrested for a criminal offense, they are usually brought before a judge within 24 hours. This is the person's first appearance in court, at which time the charges against them will be read, and bond will be set. The purpose of a bond is to guarantee the person will show up for future court appointments. It is a monetary amount that must be paid before the individual will be released from jail. The money that is paid for the bond is a type of 'insurance,' and it is not returned until the conclusion of the case.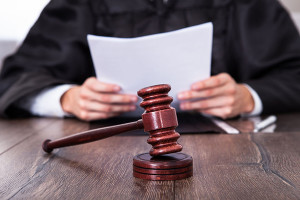 A bond is usually set according to predetermined monetary amounts for various crimes, but the amount can also be increased or reduced depending on the facts and circumstances surrounding the case. In some situations, such as a capital crime, the judge can decide to forgo the bond and keep the accused incarcerated until trial. A defense lawyer should be present at a bond hearing to help ensure that a bond is set, and terms are favorable and at the lowest amount possible. An accomplished defense attorney may even be able to arrange for a defendant to be released on their own recognizance, without paying the bond.
The Law Office of Jonathan S. Friedman, P.A is an experienced Ft. Lauderdale Criminal Defense Law Firm that has successfully represented clients at Bond Hearings, including:
Jonathan S. Friedman has an exceptional reputation in the South Florida legal community as an extremely qualified and aggressive criminal defense attorney. His legal expertise and experience have lead to successful outcomes in numerous criminal cases. Mr. Friedman takes a personal, hands-on approach to each criminal defense case. He understands the value of communication and the importance keeping his clients informed of the legal process. You will always feel confident that you are in good hands and receiving reliable legal representation with Jonathan S. Friedman.
If you have a Bond Hearing in Broward, Miami-Dade or Palm Beach, contact The Law Office of Jonathan S. Friedman today! Call (954) 713-2820 for a FREE consultation or submit our online contact form.
Click here to receive a no-cost, no-obligation consultation on your criminal legal matter.
Click here for location and directions to our Law Office conveniently located in Ft. Lauderdale.