READY TO FIGHT. DEDICATED TO WINNING.
Charged with Assault in Miami-Dade, Broward or Palm Beach?
Assault & Battery Defense Attorney
Facing criminal charges is an extremely frightening and serious situation. When it is a violent crime such as Assault and Battery, the future can look very grim. If you have been charged with this offense, it is crucial that you contact a Criminal Defense Attorney immediately. These cases can be complicated and confusing. Stories related to the case often vary, and individuals can be wrongfully accused of this crime. Assault and battery are serious criminal charges. Depending on the facts of the case and your prior criminal history, a conviction can result in severe penalties.
When a lethal weapon is used in the commission of an assault, the crime is often charged with aggravated assault, which carries heavier penalties and sentencing. With the assistance of Ft. Lauderdale Criminal Defense Lawyer Jonathan S. Friedman, the evidence against you can be reviewed and evaluated, and a strategy for your defense quickly determined.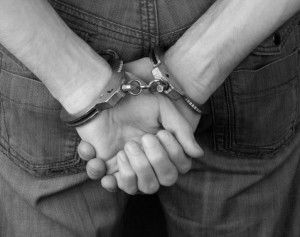 Assault and Battery are actually two different crimes, and an individual may be charged with either or both, depending on the case. In some instances, an individual who was defending himself from a violent attack can be arrested and charged for the crime. In self-defense cases, it may be necessary to find other witnesses to the incident. Time is very important in such a charge, as witnesses often become harder to find as time goes on. When there are two conflicting stories in any assault & battery case, the skill of your defense attorney is of the utmost importance.
The Law Office of Jonathan S. Friedman, P.A. has a long history of successfully defending criminal cases, and is prepared to make your case a priority. With this outstanding South Florida Criminal Defense Law Firm on your side, the likelihood of a better outcome in your case can be increased. Every aspect of the case will be carefully reviewed and evaluated on an individual basis. Attorney Jonathan S. Friedman has the experience, skills and legal knowledge necessary to devise a compelling defense on your behalf.
If you or a loved one has been charged with Assault & Battery in Broward, Miami-Dade or Palm Beach, contact The Law Office of Jonathan S. Friedman today! Call (954) 713-2820 for a free consultation or submit our online contact form.
Click here to receive a no-cost, no-obligation consultation on your criminal legal matter.
Click here for location and directions to our Law Office conveniently located in Ft. Lauderdale.